General membership meetings are normally held at
Exeter Community Library
4565 Prestwick Drive, Reading

There are some exceptions so please check below for other locations.


We meet on the second Wednesday of the month, September through May,
beginning at 7:00 p.m. unless otherwise announced.

The meeting scheduled for April 8 is cancelled due to the coronavirus.

Our Annual Dinner Meeting will be held on May 13, 2020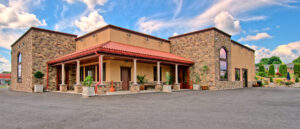 Mimmo's Italian Restaurant
290 Morgantown Road, Reading
__________________

Reservations are required.
For more information please contact
May Dinner Chairman Sharon Ready
484-269-0420 or musicgalshar@gmail.com