General membership meetings are held at Exeter Community Library, 4565 Prestwick Drive, Reading, PA 19606.
The club year runs September through May, and meetings are held at 7:00 p.m. on the second Wednesday of the month.
______________________________________________________________________________
Our next meeting is Wednesday, March 13, 2019
---
The program will be presented by directors from the St. Francis Home, who will share the story of this wonderful new facility.
---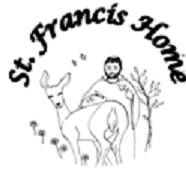 FUTURE MEETINGS
April 10, 2019 at 7:00 p.m. – "SPRING FLOWERS FOR THE GARDEN" by Levengood's Flowers.
May 8, 2019 – The annual dinner meeting will be held at Stokesay at 6:00 p.m. Reservations are needed and there is a charge. New members will be recognized and the installation of new officers will take place following a brief business meeting.